Gravity ESG makes it easy to produce highly designed professional reports that clearly present your organization's compliance with its ESG initiatives
---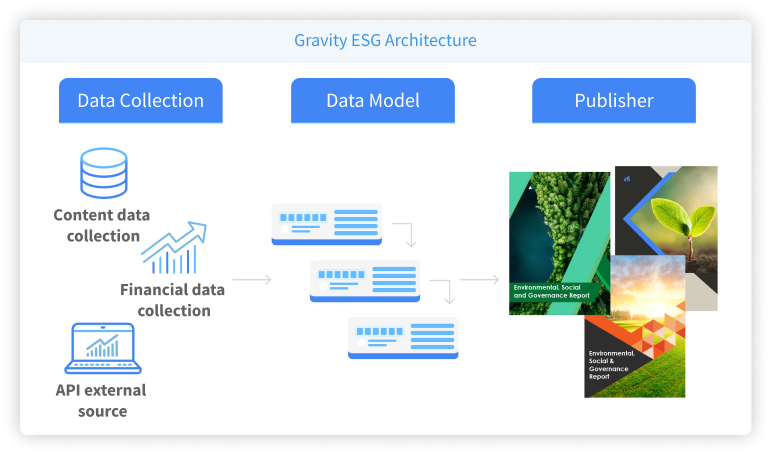 Easy-to-use and cloud-based data collection templates
The ability to produce analytical reports on demand
Compliance with the leading ESG/CSR frameworks
Seamless collaboration with all team members
Highly secure platform where users only have access to data that they require
Data integration services to integrate data from numerous disparate sources.
Powerful publishing engine with pre-loaded sample report designs
Gravity helps organizations execute on their ESG initiatives, drive responsible growth, & mitigate enterprise risk. Gravity makes it easy to produce professional reports that accurately present ESG data and narrative text regarding your organization's sustainability activities.
SASB standards track ESG performance across 77 industries. Gravity supports SASB's environmental reporting standards, which covers a variety of quantitative metrics within GHG emissions, air quality, energy management, water & wastewater, waste & hazardous materials, and ecological impact analysis.
Gravity is applicable to the over 1,600 organizations, in almost 80 countries and 6 continents that endorse or have already adopted ESG initiatives.