At IGM Technology, our vision is to be the software company of this century in a unique way by creating an impact beyond technology and business by providing solutions that contribute towards a climate conscious, diverse and sustainable economy.
GRI General 2
Our offerings help the companies to smooth the processes and systems of ESG reporting and financial reporting by providing the helping hands to achieve their ESG goals, along with financial reporting and budget management. Our software, GRAVITY provides that solution. Through this software, we aim to provide updated systems in times of change and opportunities. It is a software that is committed to sustainability and responsible business practices. We believe that our long-term success is closely tied to the well-being of our employees, customers, and the communities in which we operate. This report provides an overview of our environmental, social and governance (ESG) performance, highlighting our progress and challenges, and outlining our plans for the future. We strive to be transparent and accountable in our ESG efforts, and we welcome feedback and engagement from our stakeholders on how we can continue to improve.
About this report
GRI General 1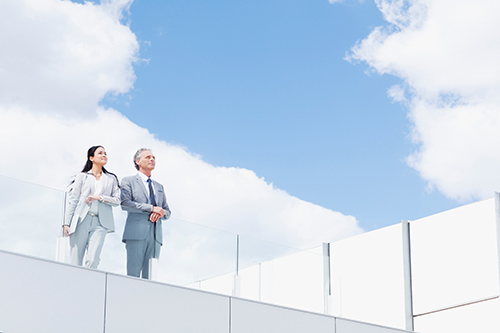 Our 1st annual Environment, Social and Governance Report provides a complete yearly information on our strategy, initiatives, targets and future plans of environment, social and governance (ESG).
Even though we are a new player in this journey, our commitment, investment and progress makes our stakeholders proud of what we have achieved till now. Our voluntary ESG reporting has been influenced by Global Reporting Initiative (GRI), Sustainability Accounting Standards Board (SASB) Software and IT Services standards and Task Force on Climate-related Financial Disclosure (TCFD) and the UN Sustainable Development Goals (UN SDGs). Our strategy has been defined by Materiality, Stakeholders Engagement Management and Value Chain. We have also identified climate risks related to our company.
Dear readers,
I am pleased to present IGM Technology's Environmental, Social and Governance (ESG) report for the year. At IGM Technology, we are committed to being a responsible and sustainable company that is dedicated to creating value for all of our stakeholders.
We are proud to share our progress and achievements in the areas of energy and greenhouse gas emissions, data privacy and security, human capital management, supply chain management, and product stewardship. We have made significant strides in these areas, and we are committed to continuing our efforts to improve our performance in the future.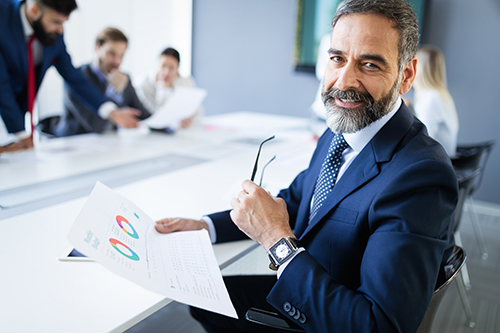 We understand that sustainability is a journey, and we are committed to continuous improvement. We are constantly evaluating our business practices, looking for ways to reduce our environmental impact, and striving to create a more inclusive and equitable workplace. IGM believes that customers come first. We strive to develop long-lasting, mutually rewarding relationships with our customers, and identify their needs to provide solutions that support their success. We look forward to sharing our solution to everyone in the near future.
We would like to thank our employees, customers, and other stakeholders for their support and engagement. We look forward to continuing to work together to create a more sustainable future for all.
Sincerely,
Isaac Gleicher,
CEO and Founder
Mission and Vision
GRI General 2
The main mission of IGM Technology is to provide high quality, efficient, user friendly, resource saving and sustainable ESG and financial reporting solutions.
The leadership team members have more than 20 years of experience in developing and implementing budgeting, accounting and financial reporting software.
Since the company was established in 2013, it is focused on accounting and financial reporting solutions.
IGM has extensive experience in deploying public sector reporting solutions that enable organizations to produce periodic reports, such as the ACFR and Budget Report, for cities, states, agencies, school boards, and other governmental organizations.
IGM's software helps its customers improve the efficiency, controls and the quality of the reporting process. It currently has over 150 customers, most of which are in the governmental sector, to whom we help improve the efficiency, controls, and quality of their lease accounting and financial reporting processes.
IGM's team consists of dozens of analysts, some of them are former BIG 4 consultants.
We work across a range of sectors, partnering with our clients and providing the insight, innovative solutions and cutting-edge technologies that give time back, allowing them to focus on what they do best and making people's lives easier and simpler.
Public Sector
Annual Comprehensive Financial Report
Budget Book
Budgeting Process
Open Data
Private Sector
Annual & Quarterly Reports
10K/10Q
XBRL
ESG Reporting
Other Solutions
Account Reconciliation
Audit Management
Risk Assessment
Lease Recognition
GRAVITY
GRI General 2
Our main motive behind Gravity is to build a connecting team by providing the best collaborative product.
Gravity ESG Reporting Module provides a secure, intuitive platform for producing reports compliant with GRI, SASB, TCFD and UN SDGs, CDP and other ESG frameworks. It delivers high-quality disclosures, tightly integrated into sustainability reports, surveys, statutory disclosures and annual reports to provide transparency to all internal and external stakeholders. Whether your company reports in accordance with recognized ESG frameworks, industry standards, or custom requirements, Gravity provides a single source of truth and real-time updates to statements, schedules, charts, graphs and data values buried in paragraphs of text, Combine financial data from a variety of sources with in-depth narrative to create professional reports with accurate and consistent data.
Gravity ESG Reporting Module pulls data from the same central database, so you can be confident that your story is the same across all ESG reports and presentations.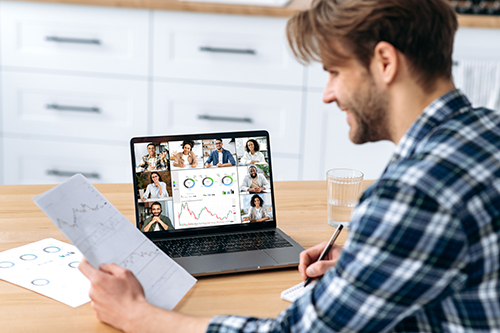 Gravity provides true real-time collaboration, where any number of users can edit the same section of the same data entry template at the same time.
Our software helps to bring people together, to make processes smoother and to align work according to the customers' manifesto. The creativity of the ideas should be a block and this is why Gravity provides the best designs for reports.
Integration of main ESG frameworks has been an integral part of Gravity.
Gravity is a user-friendly solution that allows clients to maximize their use of Gravity with their own formulas and analyses. Our cloud-based solution allows multiple users to collaborate between home, the office, or wherever the users are located, and changes are seen by all authorized users in real-time.
Gravity's security settings can be applied by user and/or by role in a way that the auditor can receive view permissions.
Furthermore, Gravity also has the ability to configure custom workflow schemes in a way that the auditor will see only documents that were approved by the customer staff, according to the workflow.
Customer experience
Gravity software is designed to provide a seamless and intuitive experience for customers, making it easy to use and navigate.
This improves the overall experience and satisfaction of the customers.
Smooth operations
Gravity software helps to streamline processes and make them more efficient, reducing the likelihood of errors and delays.
This helps to improve the overall operations of the company.
Technology with ease
Gravity software is designed to be user-friendly and easy to use, even for those with limited technical knowledge.
This makes it accessible to a wider range of users and helps to improve the overall adoption and usage of the software.
Employees as teams
The software encourages collaboration and teamwork among employees, making it easy for them to work together and share ideas.
This helps to improve the overall productivity and effectiveness of the company.
Automation and designs
Gravity software includes features such as automation and advanced design capabilities, which help to improve the overall speed and efficiency of the company.
This also allows the company to produce professional-quality reports, making them more effective in communicating their ESG performance.
Build and share
Gravity software encourages the building and sharing of ideas, allowing team members to share their ideas and collaborate effectively.
This helps the company to build a collective vision and be aligned with the company's manifesto.
Value Chain
GRI General 2
Value Chain Activity

Key stakeholders

Key activities

Material issues impacted

Research and Development

Clients, Sales Team, Research Team, Design Team, ESG Team

Setting up sales demos meeting with the clients
Meetings with clients to discuss expectations
Identifying market trends and customer needs
Designing and testing new products/services
Upgrading existing products/services

Data Security, Socially responsible products

Operations

Operations Team, HR Team, and all the employees employees, founders, and investors

Recruitment and selection of employees and clients
Compliance with the clients and suppliers
Procurement of resources and materials
Managing production processes
Quality control and assurance
Logistics and distribution

Diversity, Inclusion and Equity, Sustainable Operations, Local Procurement

Products and Services

Clients and Employees

Sales and marketing
Delivery and implementation of products/services
Customer support and maintenance
Product/service development and improvement

Energy Management , Ethics and Integrity, Socially responsible products.

Customers, Partners, and Community Engagement

Client, Partners, Employees, communities, and government

Building and maintaining relationships with stakeholders
Employee recruitment, training, and development
Employee engagement and satisfaction initiatives
Community outreach and charitable initiatives

Diversity, Inclusion and Equity, Sustainable Operations, Local Procurement